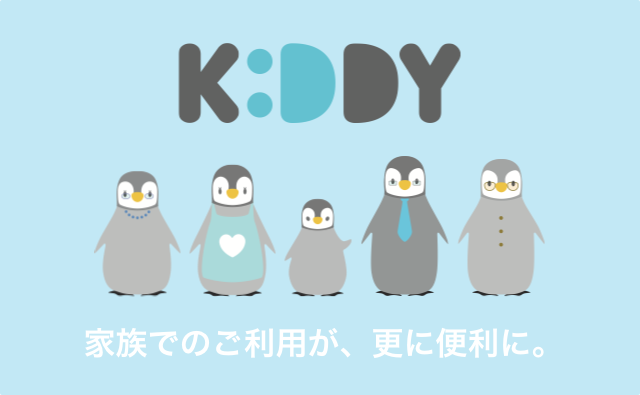 ◆Cloud data back up
You can back up your data cloud strage after you create your kiddy account.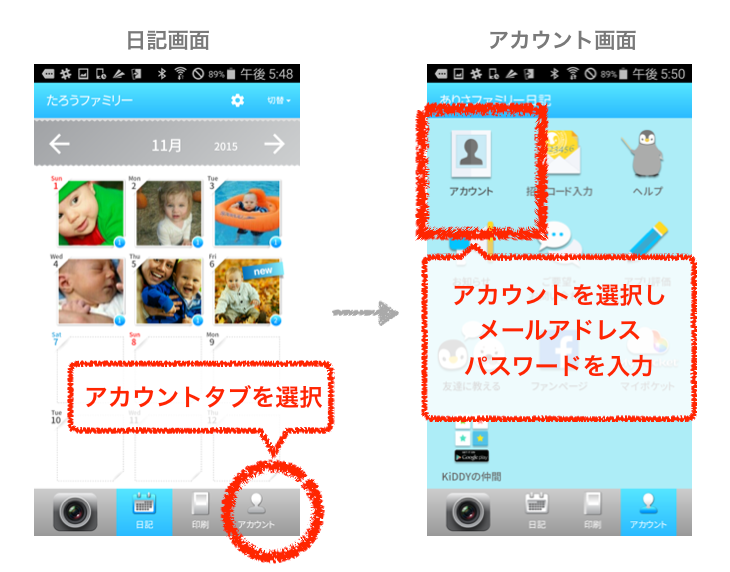 ◆Family access control
You can create fammily accounts to share dairy and control fammily data access.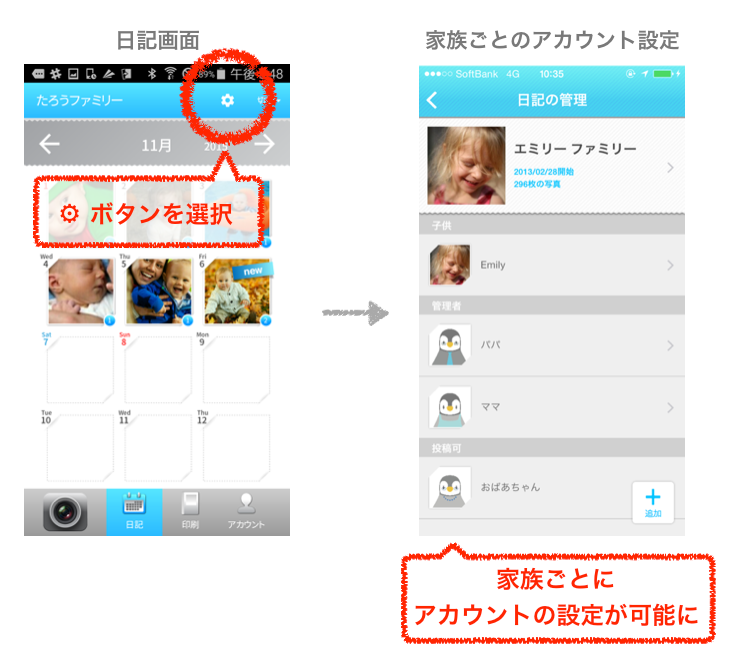 ◆Create dairy of each family
You can create dairy of each fammily and change dairy.

◆How to intvite your family
Please invite invitation code your family via email or messenger app.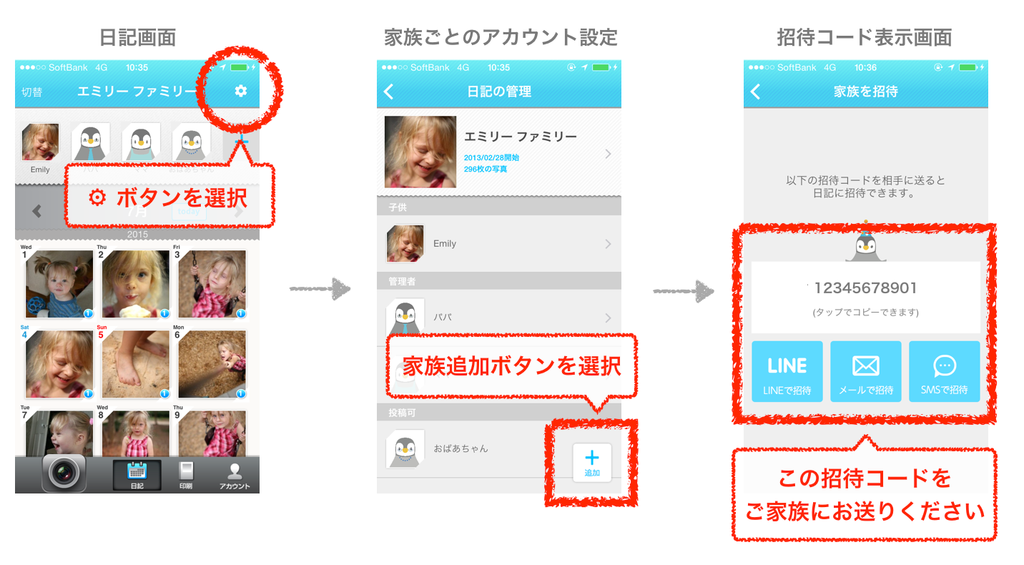 When you invite you can join dairy from invited bottun.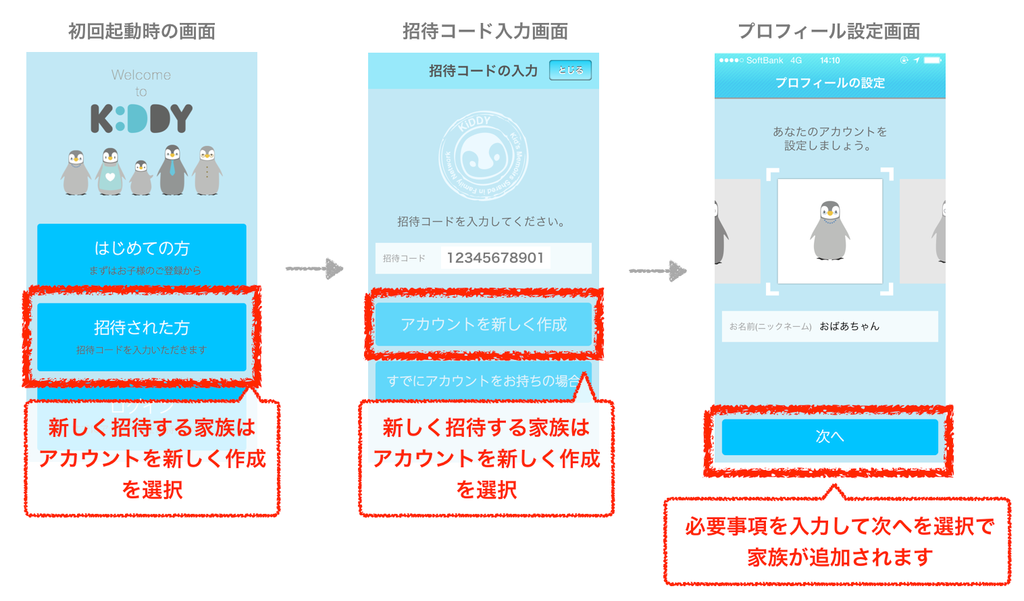 ◆about 「KiDDY」
・ is easy kids diasy for sharing in family.
・
・
◆「contact
contact from here

Please change (at) to @ whena you email us